Maribel
(whose song Deflower is featured in this
mixtape
), hailing from the icy Norway, is one of the various surprises of the so-called Nugaze, or the second generation Shoegaze bands, or whatever-you-wanna-name-it. Like their like-minded
Serena Maneesh
(which also comes from Norway and one of its member procuded the Maribel album I'm gonna post,
Aesthetics
), their work is evolving, incandescent, and very diversified. Unlike their fellows of SM, the first band that comes to our minds when listening to them is the so-beloved
Loveless
(sic) album, although there are many echoes and patterns directly drawn from
The Telescopes, Swervedriver
and
Spacemen 3
here and there. Besides, we can still find some
Curve
-ish tons at their electronic passages, or even their contemporary
A Place to Bury Strangers
at their moment of noisy rage, but that's the point, they have their influences and inspiration but work very hard to craft their own identity and accomplish it very nicely and naturally. Flaws? Well, the songs run too short, 3 minutes at average. But who cares, huh?!
Sumary: Maribel is a fresh and pleasant ensemble that I'm eager we can have more and more from them. Perfect for chilling out from a hard day or listening at a (good) night club, and I really think you'll all love it to the bones!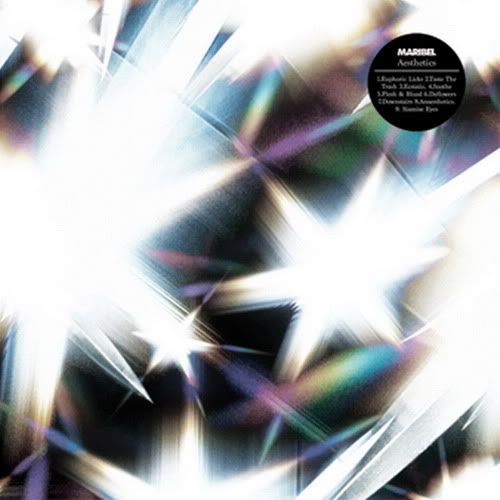 enjoy!
(new link)
enjoy!